Focus on Fun, Find the Flow
Revel Bikes Rerelease the Tweedy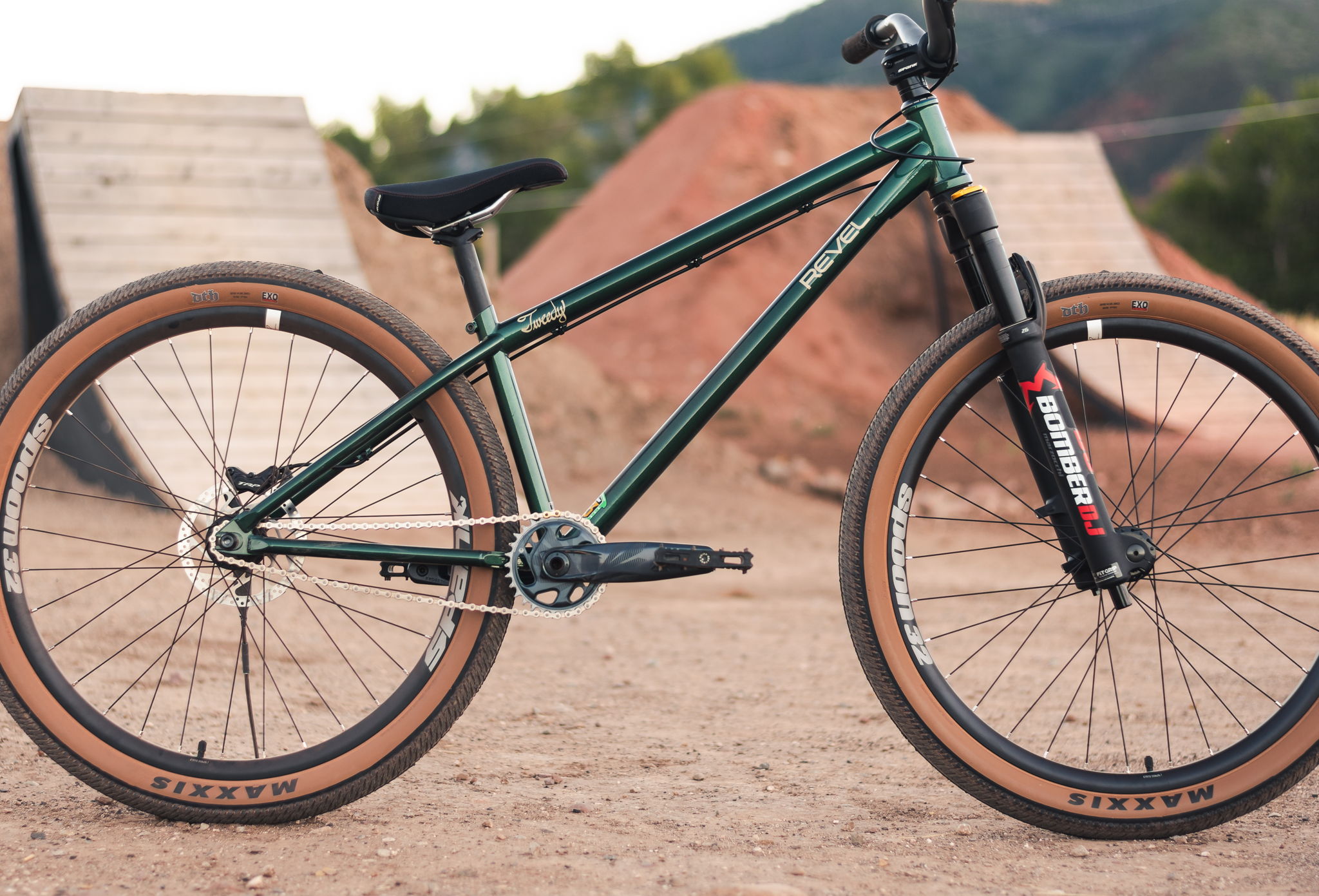 [Carbondale, CO. 8/7] - Revel Bikes is excited to announce the re-release of the Tweedy Dirt Jumper in a new limited-edition "Johnny Green Jeans" colorway and a complete build package. The complete build features hand-picked, zero-compromise components, making it ready to take a licking and keep kicking. Designed with precision, passion, and an unwavering commitment to putting smiles on faces, the Tweedy is a refreshing reminder that bikes are fun. 
"This bike represents our passion for creating a product simply for the joy of making something excellent that we all wanted. The fact that it's a pro model for Brady is even more special. He's one of the kindest people I know, hilarious, and can ride a bike like no other. I'm honored to have him representing Revel".— Adam Miller, Founder
Revel developed the Tweedy closely with Revel team rider Brady Tweedy. The team at Revel approached this bike, knowing it needed to be top of the line, from material to geometry, and what better material than Reynolds 853 steel? The best of the best tubing for a steel bicycle. Pairing this wonder material with the traditional 26-inch wheels and 100mm of fork travel, the Tweedy is simple, badass, and ready to play around at the local dirt jumps, skatepark, or pump track. 
Frame Features:
Reynolds Steel Frame: The Tweedy's frame is built from Reynolds steel, known for its unmatched ride quality and durability. It ensures the bike's longevity, allowing riders to worry less and ride more. Covered in a beautiful deep green 
100mm Front Travel and 26" wheels: True to the roots of Dirt Jumping, The Tweedy is designed around 100mm of travel up front and the classic 26" wheel for precise handling and smoother transitions. 
Threaded bottom bracket, bolt-on rear Axle, and integrated headset and seat clamp. 
Complete Bike Build Details:
Fork: Marizocchi Bomber DJ - 100mm Travel
Cranks: Sram GX
Wheelset: Spank Spoon 32
Tires: Maxxis DTH 26 x 2.3
Bars/Stem/Seatpost: Spank Spoon
Brake: TRP Slate T4