Revel Bikes | Rail 29
Confidence on Any Terrain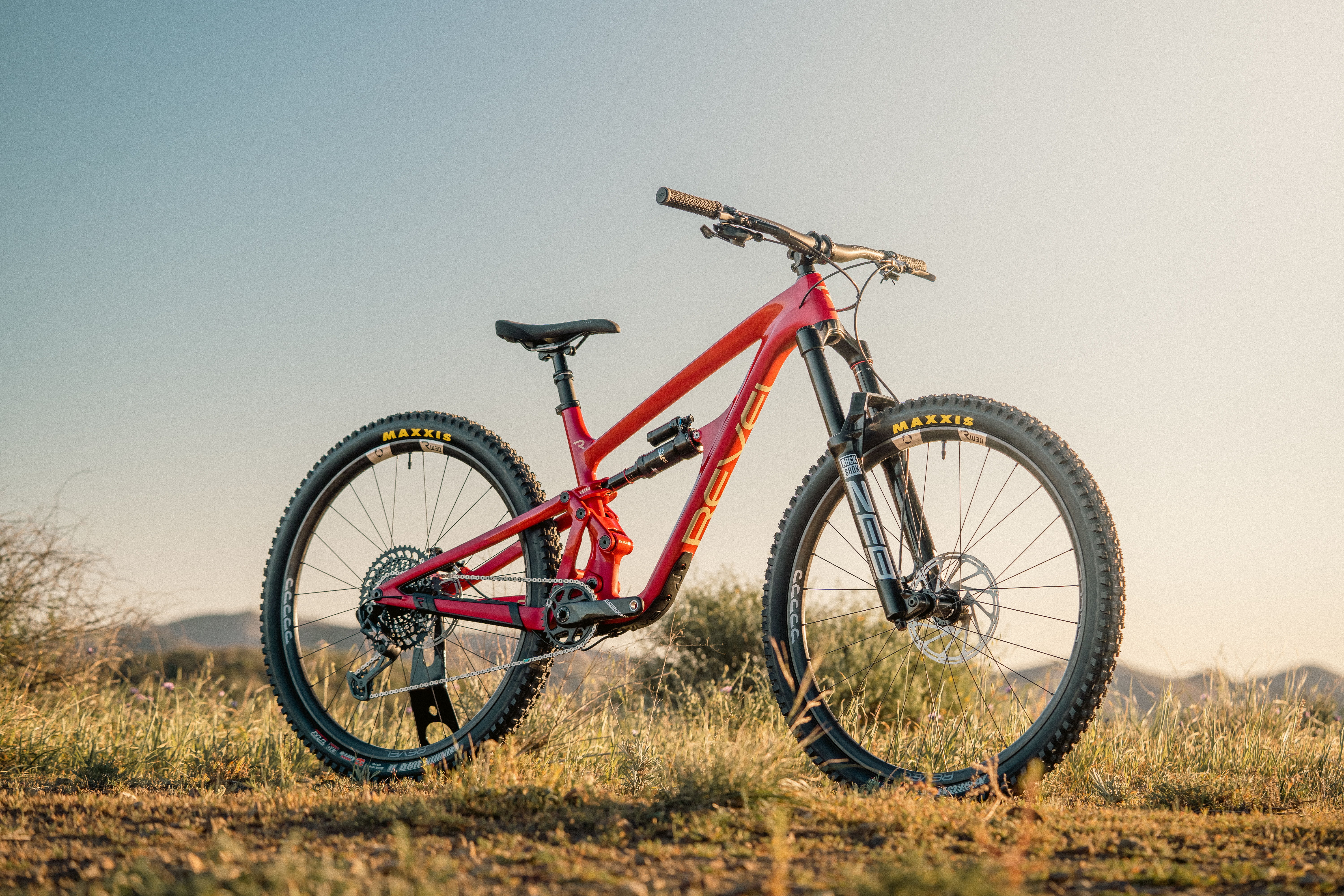 Revel Bikes has spent years designing, testing, riding, and refining this bike, and it shows. The Rail29 represents years of knowledge gained from designing and obsessing over the details.
Everyone loves the Rail 27.5, but 29" wheels, bigger bearings, beefier hardware, and an absurdly well-tuned CBF™ suspension platform make the Rail29 something special, no matter where the trail leads.
For those who love pedaling uphill almost as much as railing down the trail, this bike's climbing efficiency is awe-inspiring for a bike with 155mm of travel. The Rail29 will be right at home on the top of any enduro race track, the bike park, or all-day epics in the hills. This bike exudes confidence in any terrain and will have you smiling for miles as you Rail corners and Revel the trail.
COLORADO QUALITY
​All Revel bikes are designed, tested, inspected, and assembled by skilled bike nerds in Carbondale, CO.
THREADED BOTTOM BRACKET
​Simple, easy, straightforward, and standard. We believe threaded BBs are key to any bike for all the practical reasons.
CBF™ SUSPENSION
​The Rascal utilizes the CBF™M suspension system that focuses the pedaling forces above the chainring throughout the range of travel, propelling the bike forward through challenging terrain.
INTEGRATED HEADSET
​Simple, easy maintenance with no need for fancy tools. All Revels have integrated headsets with carbon-bearing seats for a quiet ride and easy replaceability.
FULLY GUIDED INTERNAL TUBING
​Simple, quiet cable routing! Fully guided internal tubes make maintenance and replacing cables a dream.
INTEGRATED CHAIN GUIDE
​A custom-made chain guide helps keep your chain from dropping through the chunk.
SRAM UDH
​Spec'd with the SRAM Universal Derailleur Hanger (UDH), replacement hangers for the Rail29 are easy to come by and will keep your frame compatible with future drivetrain updates.
COIL COMPATIBLE
​Short yokes and a tuned leverage curve make this bike work great with air shocks and most coil options.
ISCG-05 TABS
​Fit any universal ISCG-05 bash guard or chain guide on your Rail29.
MSRP from $5,999 - $11,499