Revel Bikes | UDH and SRAM ET Compatibility
Future-proofed and Simplified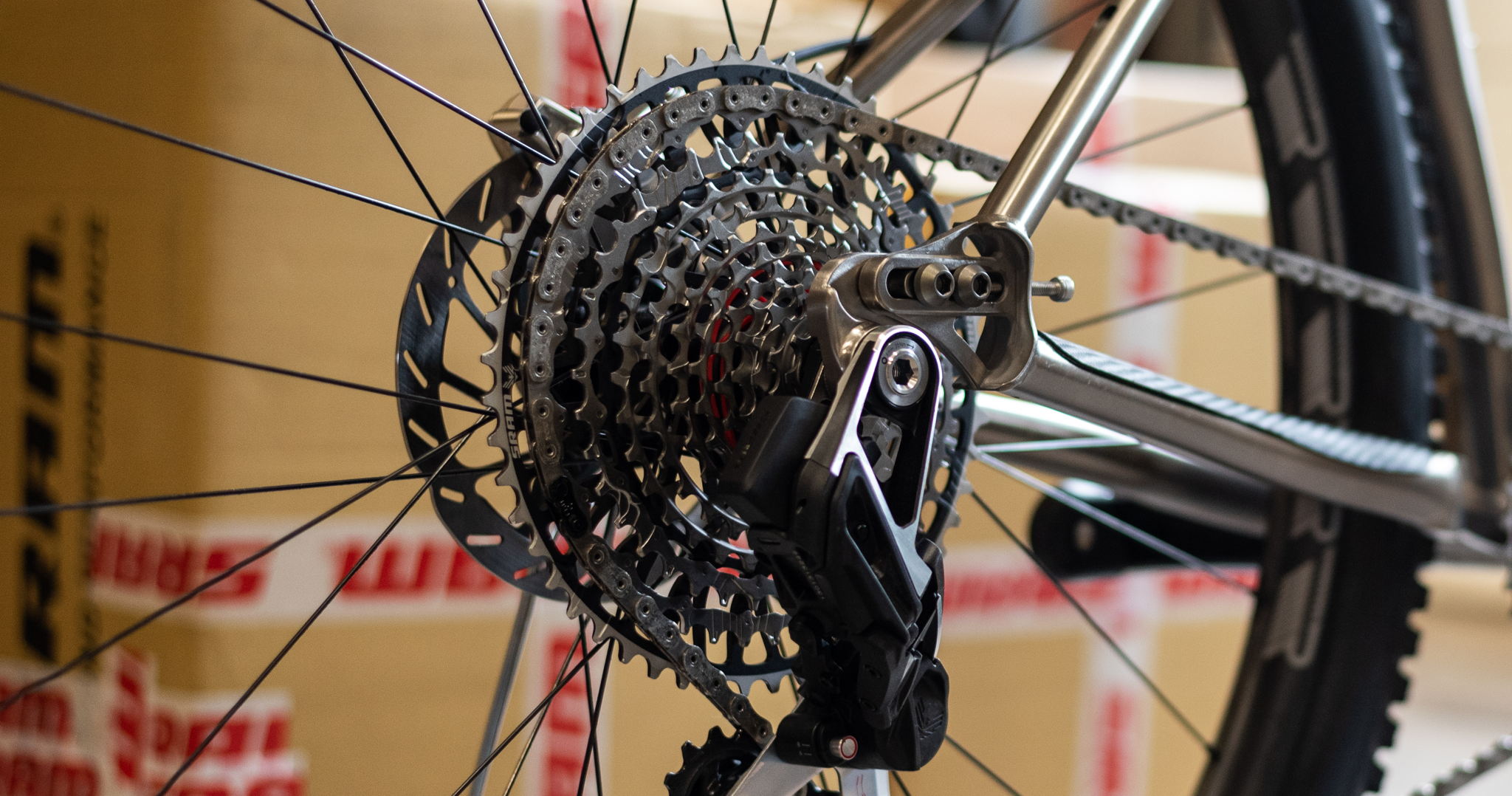 Carbondale, Co - Revel Bikes recently announced a new and redesigned Ranger that highlighted its compatibility with SRAM's new Electronic Transmission drivetrain thanks to the UDH (Universal Derailleur Hanger). Revel saw this introduction to the drivetrain ecosystem coming and decided to future-proof the majority of their models, including the entire line of titanium bikes. 
With the frequency of drivetrain progression in the bike industry, Revel believes in not only embracing forward momentum and innovation while keeping all types of riders in mind. Revel has options for everyone, from gravel crushers to full-suspension enduro machines, carbon fiber, or titanium, regardless of drivetrain preference. 
This forward-thinking approach was ushered in with the introduction of the Revel titanium bike line. Titanium frames will last a lifetime if well cared for, and Revel thought that it only made sense to future-proof all their titanium bikes for all the inevitable changes. Notably, the R+ gravel frame was the first gravel bike on the market to don the UDH hanger, and the El Jefe was the first titanium bike to flaunt sliding dropouts with UDH. This thinking also expanded to most of their carbon frames, with the Rail 29, Rover, Ranger, and 3D-printed Downhill Bike following the same trend toward future drivetrain compatibility. 
Eight of the twelve models in the Revel lineup offer UDH and ET compatibility to riders, an impressive ratio, no matter how you look at it.